This year for many has been a tumultuous year. With the election and feelings of uncertainty moving throughout the world, 2016 has just felt hard for many of our friends and family. Even though we have had a fantastic year of travel, I have to also admit that it's been a hard year for us. Between buying our first home, renovating it, my 40th birthday and our beloved Xena kitty's death, it has been a busy year filled with ups and downs, lots of stress and lots of excitement.
Blogging Recap
As I did last year, I like to look back at my year in terms of travel, but also in terms of blogging. It's been a great year for my blog. NoBackHome has grown tremendously in readership as well as through different social media channels. One of my favorite social media platforms is Instagram (follow us if you don't already!). I have spent a good deal of time curating photos for it, connecting with readers and meeting other traveling families out in the real world. It has been one of the best parts of the year in terms of blogging for me. It doesn't bring a ton of traffic to my blog, but it makes me feel more connected to people out in the world who also share this passion for travel with children. I am constantly inspired by the travels of other families and I hope that we also spread that inspiration a little further as well.
This year, I also went to my first travel conference in years. The last one I attended was TBEX in Dublin 3 years ago. This year I went to a much smaller one hosted by the Family Travel Association. I was in such a wonderful happy place to be surrounded by so many family travelers who all travel with their kids, who all believe in the value of travel and who make it a priority in their lives. I am always searching for my tribe, and I found them in Tucson!
For 2017, I hope to continue the growth trend for No Back Home, continue meeting more professionals in the field and honing my craft of travel writing. It really hit home this year that travel in all it's forms really is my true passion. I whole heartily believe that travel has shaped myself in ways I can't describe as well as my son. He has grown and learned so much more than he ever could by sitting in class or playing in the local park every day. For this, I will continue to sacrifice eating out or buying a new car so that I can continue to give him the gift of travel. And, of course, it seems the more we travel, the more we want to travel. There is such a big world out there waiting to seen!
2016 Travel Recap
In between all of these momentous occasions of the year, we were so lucky to travel to so many places near and far. I even managed a few solo trips without the little guy; the first since I had him 6 years ago! Could I have gone to more places? A resounding YES, but I feel very blessed with all that we saw and experienced.
In numbers, we visited 8 National Parks, 4 states in the US and 6 countries with countless local trips to places in Southern California.
In January we jetted up to a cold and rainy Seattle for a long weekend and went hiking on the PCT in Wrightwood in the snow. Seattle was so much more than I expected. We absolutely loved the Dale Chihuly Exhibit and tell everyone it's a must visit. It was inspiring. I really hope that we can get back there in the spring or summer to take advantage of all of the outdoor activities, and of course a trip to Olympic National Park which we didn't do during our short visit. I also believe that the gold fish in our room at the Hotel Monaco is the reason why my son asked Santa for a fish for Christmas! We now have 4!
In February, we headed below the equator to celebrate my 40th birthday in epic style in South Africa on safari. This was the big hit of the year. It's been almost a year already and we continue to look at the MalaMala instagram account almost every day, dreaming and hoping that we can get back there soon. It was one of the most memorable trips we have ever taken, perfect to combat the 40th birthday doldrums!
In March, we attended a beautiful wedding in San Francisco enjoying our time with friends, new and old. Shockingly, that is the last time we have been back, even though we constantly say we will return. With my son now taking more of an interest in sports, all of our previously 'free' weekends are now filled up with basketball or soccer games.
For spring break, Cian and I decided to stay close to LA and focused on exploring some local areas we hadn't spent much time in. We had a staycation in Buena Park and Huntington Beach. It was perfect. We spent a few days doing super kid focused stuff like the Pirate Dinner, Knott's Berry Farm and a trampoline park before heading to the beach where we rode bikes, had a personal campfire to roast smore's and collected a ton of shells.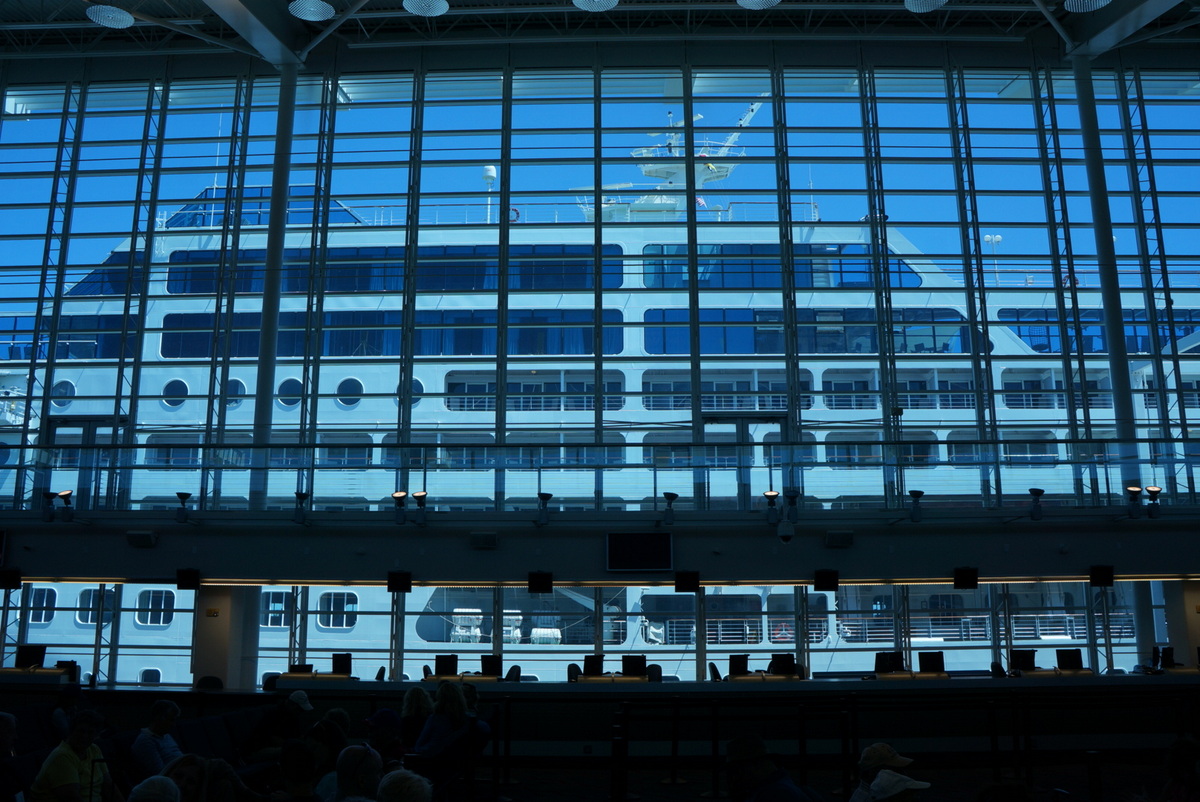 In April, I also took my first solo trip ever to Miami to go on a cruise to the Dominican Republic (which didn't happen!). After 2 days of waiting in a hotel room with my friend Jasmine (planning our summer Oregon road trip), we finally were sent back home. It was a good teaser for being away from Cian and just what I needed to get me going out more on my own!
In May, I had my second solo trip experience with a trip to Big Bear and 29 Palms, before heading off to the Cook Islands with Cian. Then we skipped the end of school and the entire family headed to Ireland to meet up with the Irish family for my mother-in-law's 70th birthday. During our short visit we managed a great road trip up the Antrim Coast to Giant's Causeway and a visit to the Titanic Museum in Belfast.
Leaving the grandparents in Ireland, Cian and I spent the rest of the month of June in England, Denmark and Sweden visiting friends. Cian fell in love with London, even crying when the plane took off! It was so great to reconnect with so many of our old friends from India and to see their lives now. If the world wasn't so big I would consider doing that trip every year.. but alas, we have too many other places on our to do list!
Within 3 days of arriving back home from Europe, Cian and I hopped up to Oregon for a 10 day road trip around the central and southern part of the state with our friends from Austin. It's our 3rd yearly trip and continues to be one of the best parts of our yearly travel plans. We are already looking forward to where 2017 will take us… maybe Colorado??
Once we returned from our 6 weeks of travel, it was home to a very sick kitty cat. This sent me in a super homebody mode and I cancelled all plans to travel for the month of August. I needed to be here with my favorite kitty who we brought back from India. She finally died in late August. We still think of her every day. It also doesn't help that the other cat screams in sadness still! The world works in mysterious ways and the night before Xena died, a white bunny turned up in our lives. So now we have a bunny and a kitty. (And at writing, 4 fish too!)
Getting over our sadness for the months of August and September, we got back into our travel shoes in October for a very busy month. I was itching for an escape, Cian and I drove up to Bishop in search of fall colors, before a quick trip weekend trip to Carlsbad for our first Legoland visit. We rounded out the month with a family trip to the desert town of Tucson for a conference and horse backriding! Paul and Cian left me after a few days and I stayed another 7 days exploring this cute little town. My third solo trip of the year! Going from none in 6 years to so many in 2016.
November breezed past us so quickly that we didn't even have time to go anywhere. But then came the final month of the year, December. And for the 4th time in 2016, I went on another solo trip, this time to Santa Rosa in Northern CA. For our last trip of the year, Cian and I went to Death Valley for a quick trip before Christmas. It was so beautiful and so much more than I had expected. It is definitely worth a look if you are needing a winter getaway.
And the Award Goes To…
Favorite Destination: South Africa
It was absolutely breathtaking and life altering to be in the animal kingdom as a visitor for several days. It is a must do experience for anyone who loves animals. As I continue to read stories of mass animal extinctions, I know I was right to take Cian there now. I hope to continue to show him even more animals in the world before they are all gone. Can you believe they predict that all African elephants could be gone in the next 20 years? That's crazy and super sad. So start planning your trip!
Favorite National Park: Death Valley
Death Valley was a total surprise. I had seen photos of it, but I don't know exactly what I had in mind, but it exceeded all expectations. We were there for 3 days, but could easily have spent another day or two to explore even more. The biggest impediment to going to Death Valley for us has always been the expensive lodging options. I say, go for it, splurge or go camping and just see it. It's phenomenal.
Biggest Surprise: London
Everyone knows what an amazing city London is, but I'm not sure people always equate that with being super awesome with kids. I know I didn't. I knew I loved it all the times I had visited, but those were with friends in my 20s, seeing live music, visiting art galleries and pub hopping. After 3 weeks of being in London, my 6 year old nature loving, park ranger wanna be was in love. He literally was in tears as we were leaving. He just loved everything about it. Taking public transportation everywhere, the fast paced feel of the city, the old buildings, the theater and of course the super creative, innovative parks located all over the city.
If You Enjoyed This Post, Sign Up To Receive Posts By Email or...


Join us on Facebook for regular updates and related articles
Check us out on Instagram to see what we are up to in photos
Follow us on Twitter for links to great travel articles curated just for you
Or share this post with others by pinning on Pinterest!